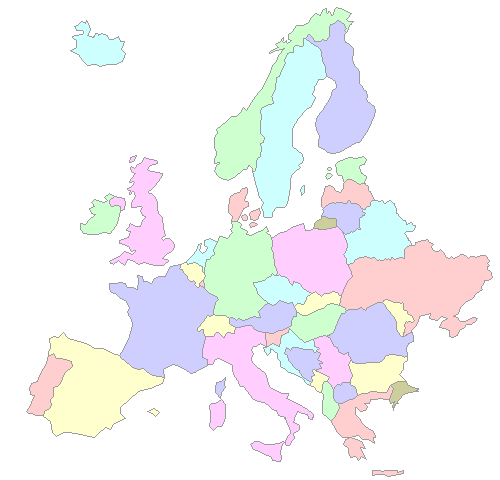 FEPTO
FEDERATION FOR
EUROPEAN PSYCHODRAMA
TRAINING ORGANISATIONS
MEMBERSHIP LIST ☼ MAY 2003
· ACCREDITING ORGANISATIONS
· TRAINING ORGANISATION
· FOUNDING MEMBERS

Important message
Dear colleague,
If you find mistakes or for other reasons changes are necessary, please let it know to both e-mail addresses:
1 Chantal Nève-Hanquet (treasurer)
2 Antonio Roma Torres (webmaster)
Fepto members want to form a sociometric healthy and strong network.
So it is important that we can find you as our professional partner and that you can find me.
Then we can go on sharing our ideas and thoughts and
co-create the European Psychodrama Scene together.
Renée Oudijk
renoudijk@hetnet.nl

AUSTRIA
ACCREDITING ORGANISATION
· Fachsection Psychodrama im ÖAGG
Mrs. Jutta Fürst,
Salvatorgasse 2A
A - 6060 HALL I.T., Austria
FOUNDING MEMBER
· Mrs. Jutta Fürst
Salvatorgasse 2A
6060 HALL i.T., Austria
Tel 00 43 522344695
Fax 00 43 522344695

BELGIUM
ACCREDITING ORGANISATION
· VvP, Vereniging voor Psychodrama
In Nederland en België
Mr. Hans Verdonschot
Bouvigne 44
NL - 5653 LH EINDHOVEN, Netherlands
Fax 00 31 402456158
schrans@zonnet.nl
TRAINING ORGANISATION
· Insituut voor Ontwikkelingsgerichte
Psychotherapie
Prof.Dr. Leni Verhofstadt-Denève
Henri Dunantlaan 2
B - 9000 GENT, Belgium
· Relatie Studio
Mrs. Christine Du Pont
Voskenslaan 167
B – 9000 GENT, Belgium
· Verveine, Centre for Formation
and Interest in Psychosociology
Mrs. Chantal Nève - Hanquet
20 Rue du Rivage
B - 5100 DAVE, Belgium
FOUNDING MEMBER
· Mrs. Christine Du Pont,
St. Lievenspoortstraat 275
B - 9000 GENT, Belgium
Tel 00 32 9 2319766
Fax 00 32 9 2207625
· Mr. Pierre Fontaine
Herestraat 21
B - 3000 LEUVEN, Belgium
Tel 00 32 16 226868 (home)
Fax 00 32 16 226868
· Mrs. Chantal Nève-Hanquet
20 Rue de Rivage
B - 5100 DAVE, Belgium
Tel 00 32 81 401874 (home)
Fax 00 32 81 402301 (home)

BULGARY
ACCREDITING ORGANISATION
· Bulgarian Society for Psychodrama
and Group Therapy (BSPGT)
Mr. Georgi Antonov Antonov
Dondukov Korsakov Kniaz N° 39 app.1
BUL - 1000 SOFIA, Bulgaria
Tel 00 359 88343717
Fax 00 359 87243477
TRAINING ORGANISATION
· Foundation "Psychotherapy 2000"
Mr. Evgeni Gentschev
31 Angel Kanchev St. floor 5 app. 22
BUL - 1000 SOFIA, Bulgary
· Psychodrama Center 'Orpheus'
Mrs. Galabina Tarashoeva
PO Box 335
BUL - 1000 SOFIA, Bulgary
FOUNDING MEMBER
· Mrs. Galabina Tarashoeva
P.O.Box 335
BUL - 1000 SOFIA, Bulgary
Tel 00 359 2730482
Fax 00 35929818166
Mob. 00 359 88209929

FINLAND
ACCREDITING ORGANISATION
· MOPSI-Association of Finnish Trainers in Moreno Psychodrama
Mr. Raimo Niemistö – President
Ihmissuhdemio Ry, Kurtaneenaktu 7
FIN - 00520 HELSINKY, Finland
Tel 00358 98770670
Fax 00 358 987706716
TRAINING ORGANISATION
· Suomen Psykodraamayhdistys
Mrs. Merja Tuomisto - Treasurer
Keskuskuja 8 as 21
FIN - 15870 HOLLOLA, Finland
FOUNDING MEMBER
· Mrs. Riitta Hiillos Vuorinnen,
Pättaränkunja 4,
FIN - 33250 TAMPERE, Finland
Tel 00 358 3 2540066
Fax 00 358 3 2540067
· Mrs. Pirkko Hurme, Oy Perendie Ltd
Malminkatu 24 C 37
FIN - 00100 HELSINKI, Finland
Tel 00 358 96948870
Fax 00 358 968550000
Mob. 00 358 405056900
· Mrs. Natalia Novitsky
Keijontie 9 A
FIN - 00610 HELSINKI, Finland

FRANCE
FOUNDING MEMBER
· Mrs Anne Ancelin Schutzenberger
14 Avenue Paul Appell
F - 75014 PARIS, France
Tel. 00 33 145409290
Fax 00 33 145405671
Anne.Schutzenberger@wanadoo.fr
anne.schutzenberger@worldonline.fr

GERMANY
ACCREDITING ORGANISATION
· DFP, Deutscher Fachverband für
Psychodrama,
Mrs. Barbera-Rose Legeler
Wasserbreite 72
D - 32257 BUENDE, Germany
blegeler@klinik-am-osterbach.de
TRAINING ORGANISATION
· Institut für Feministisches Psychodrama
p.a. Mrs. Elisabeth Kobler
Léharstrasse 71
D - 22145 HAMBURG, Germany
· Institut für Psychodrama,
dr. Ella Mae Shearon
Unter Goldschmied 7
D - 50667 KÖLN, Germany
· Moreno Institut für Psychodrama,
Sociometrie u Gruppenpsychotherapie
Mrs. Grete Leutz
Ühlandstrasse 8
D - 8862 ÜBERLINGEN, Germany
morenoinstitut-ueberlingen@t-online.de
· Psychodram Institut fur Europa E.V.Pife
Mrs. Ildiko Maevers
Podbielskistrasse 42
D - 30177 HANNOVER, Germany
· SZENEN
Mrs. Agnes Dudler
Meckenheimer Allee 131,
D - 53115 BONN, Germany
FOUNDING MEMBER
· Mr. Leif Dag Blomkvist
Hahnenstrasse 18
D - 50667 KOLN, Germany
· Mrs. Elisabeth Köberl
Léharstrasse 71
D - 22145 HAMBURG, Germany
· Mrs. Grete Leutz,
8 Uhlandstrasse
D - 88662 ÜBERLINGEN, Germany
Tel 00 49 755164094
Fax 00 49 755160833
morenoinstitut-ueberlingen@t-online.de
· Mrs. Ildikò Mävers
Podbielskistrasse 42
D - 30177 HANNOVER, Germany
Tel 00 49 511660312
Fax 00 49 511668644
· Mrs. Ella Mae Shearon,
Unter Goldschmied 7
D - 50667 KÖLN, Germany
Tel 00 49 2212578946
Fax 00 49 221253517

HUNGARY
ACCREDITING ORGANISATION
· Hungarian Psychodrama Association
Mr. András Vikár
P.O.B. 701/250
HUN - 1399 BUDAPEST, Hungary
FOUNDING MEMBER
· Mr. Gábor Pintèr
Patakhegri u 82
HUN - 10281 BUDAPEST, Hungary
Tel 00 36 12746187

ITALY
ACCREDITING ORGANISATION
· Associazione Italiana
Psicodramatisti Moreniani AIPsiM
Mrs. Paola de Leonardi
Via Cola Montano 18
I - 20159 MILANO, Italy
TRAINING ORGANISATION
· APRAGIP
Via Roma 122
I - 10121 PINO TORINESE (TO), Italy
| | |
| --- | --- |
| | A.M.P., Associazione Mediterranea |
di Psicodramma
Mr. Maurizio Gasseau
c/o Giancarlo Decimo
Via San Basilio 48
I - 90133 PALERMO, Italy
Tel 00 39 03394402416
| | |
| --- | --- |
| | GAJAP |
Mrs. Wilma Scategne
Via Drovetti 14
I - 10138 TORINO, Italy
· Studio di Psicodramma
Mr. Giovanni Boria
Via Cola Montano 18
I - 20159 MILANO, Italy
FOUNDING MEMBER
· Mr. Giovanni Boria,
Via Cola Montana 18
I - 20159 MILANO, Italy
Tel 00 39 024155841 (home)
Tel 00 39 026880850 (work)
Fax 00 39 0269002737
· Mrs. Wilma Scategni,
Via Drovetti 14
I - 10138 TORINO, Italy
Tel 00 39 0114341230
Fax 00 39 0114305025

NETHERLANDS
ACCREDITING ORGANISATION
· VvP, Vereniging voor Psychodrama
in Nederland en België
Mr. Hans Verdonschot
Bouvigne 44
NL - 5653 LH EINDHOVEN, Netherlands
Fax 00 31 402456158
TRAINING ORGANISATION
· CONTINUO, Centrum voor Psychodrama
Van Voorststraat 13C
NL - 6851 LT HUISSEN, Netherlands
· SCHOOL VOOR PSYCHODRAMA
Mrs. Renée Oudijk
Stationsdwarsstraat 14
NL - 6131 BA SITTARD, Netherlands
FOUNDING MEMBER
· Mrs. Renée Oudijk
Wieënweg 72
NL - 6445 CE BRUNSSUM, Netherlands
Tel 00 31 464519141
Fax 00 31 464529351

NORWAY
TRAINING ORGANISATION
· Norsk Psykodrama Institutt NPI
Mrs. Eva Roine
Drammensvn. 20 C
N - 0255 OSLO, Norway
· Norwegian Institute of
Expressive Arts Therapies
Mrs. Melinda Ashley Meyer
Lallakroken 8A
N - 0259 OSLO, Norway
FOUNDING MEMBER
· Mrs. Melinda Ashley Meyer
Lallakroken 8 A
N - 0259 OSLO, Norway

PORTUGAL
TRAINING ORGANISATION
· Sociedade Portuguesa de Psicodrama
Rua Bragas, 54, 1º Dto
P - 4050 PORTO, Portugal
FOUNDING MEMBER
· Mr. Antonio Roma Torres
Rua Penafiel 135
P - 4100 PORTO, Portugal
Tel 00 35 1226101072

ROUMANIA
TRAINING ORGANISATION
· Psychodrama Society J.L. MORENO
Mr. Horatiu Nil Albini
Str. Nicolae Gristee 25
ROU - 3400 CLUJ NAPOCA, Roumania

RUSSIA
ACCREDITING ORGANISATION
· Don Society of Psychodrama and
Sociometry/Rovstov Association
for Psychodrama
Mrs. Olga Vasilieva
Sokolova 21,54
R – 344006 ROSTOV-ON-DON, Russia
TRAINING ORGANISATION
· Institute of Psychodrama and
Role Training
Mrs.Lena Lapoukhina
Novopeschanaya str 9, apt 42
R - 125057 MOSCOW, Russia
·
Moscow Institute of
Gestalt and Psychodrama
Mr. Nifont
Dolgopolov
Zandera Str. 7-460
R - 129075 MOSCOW, Russia
FOUNDING MEMBER
· Mr. Nifont Dolgopolov
Zandera Str. 7- 460
R - 129075 MOSCOW, Russia
Tel 00 7 095 2169489 (home)
Fax 00 7 095 2169489
· Mrs. Elena Lopoukhina,
Novopeschanaya St. 9-42
R - 125057 MOSCOW, Russia

SPAIN
ACCREDITING ORGANISATION
· Asociación de Sicodrama y
Sicoterapia de Grupo, ASSG
Mrs. Rosa Ray Povsada - Secretary
Hist. Vedia no 36 - 5 D
E - 15004 A CORUNA, Spain
TRAINING ORGANISATION
· Centro de Sicodrama,
Sociodrama y Sicodanza
Mr. Jaime Rojas Bermudez,
Mrs. Graciela Rojas Bermudez
Avenida Felipe II, 2-1 D
E - 41013 SEVILLA, Spain
| | |
| --- | --- |
| | International Institute of Human |
Relations 'Dean and Doreen Elefthery'
Mr. Roberto de Innocentio
Esquiroz 4 1-B
E - 31007 PAMPLONA, Navarra, Spain
Tel 00 34 913164216
Fax 00 34 913164727
·
Instituto de Técnicas de Grupo y
Psicodrama (ITGP)

Mr. Pablo Poblacion and
Mrs. Elisacopes Barbera
San Martin de Porrej – 12 OB
E - 28035 MADRID, Spain
Tel 00 34 948366047
Fax 00 34 948366047
FOUNDING MEMBER
· Mr. Roberto de Inocêncio
Amos de Escalante 8, 2
E - 39002 SANTANDER, Spain
Tel 00 34 942227069
· Mrs. Graciela Rojas Bermudez,
· Mr. Jaime Rojas Bermudez
Av. Republica Argentina 54
E - 41011 SEVILLA, Spain

SWEDEN
TRAINING ORGANISATION
· Uppsala Psychodrama Institute
Mrs. Eva Fahlström
Kungsàngsgatan 48 F
S - 75146 UPPSALA, Sweden
uppsalapsykodramainstitut@yahoo.com
· Stiftelsen Psykodrama Akademin
Mrs. Monica Westberg
Bergholmsvagen 13
S - 14144 HUDDINGE, Sweden
monica.psykodrama.ak@telia.com
FOUNDING MEMBER
· Mrs. Eva Fahlström Strömberg
Nyboda P. Box 1630
S - 75594 UPPSALA, Sweden
Tel 00 46 18158519 (work)
Mob. 00 46 707337766
· Mrs. Ingrid Göransson,
Sodermannagatan 9,
S - 11623 STOCKHOLM, Sweden
Tel 00 46 8 6602221 (home)
Fax 00 46 8 6406570
· Mr. Göran Högberg
Maskinistgatan 15
S - 11766 STOCKHOLM, Sweden
· Mrs. Eva Karin Ström
Baggebytorg 1
S - 18135 LIDINGÖ, Sweden
Tel 00 46 87678770
· Mrs. Monica Westberg
Bergholmsvagen 13
S - 14144 HUDDINGE, Sweden

· Mrs. Judith Teszàry
Norrbackagatan 43 St
S - 11341 STOCKHOLM. Sweden
Tel 00 46 8315286
Fax 00 46 70472527

SWITZERLAND
ACCREDITING ORGANISATION
· PDH, Psychodrama Verband Schweiz
Mrs. Susanne Kunz
Marktgasse 18
CH - 9500 WIL, Switzerland
susanne.kunz@freesurf.ch
TRAINING ORGANISATION
· Institut für Psychodrama auf der
Grundlage der Jung'schen Psychologie
Mr. Helmut Barz, Mrs. Elynor Barz Wengi 11
CH - 8126 ZUMIKON, Switzerland
FOUNDING MEMBER
· Mrs. Ellynor Barz,
·
Mr. Helmut Barz
Wengi 11
CH - 8126 ZUMIKON, Switzerland
Tel 00 41 19181881
Fax 00 41 19181843
· Mr. Jörg Burmeister,
Besmerstrasse 27
CH - 8280 KREUZLINGEN, Switzerland
Tel 00 41 716886979 (home)
Fax 00 41 716886983 (home)
Mob. 00 41 796343057

TURKEY
TRAINING ORGANISATION
· Dr Abdülkadir ÖZBEK Institute
Mrs. Inci Doganer
1735 Sokak 56 / A Karsiyaka
TUR - IZMIR 35530, Turkey
·
Istanbul Psychodrama Institute &
Psychological Counselling Centre
Mr. Deniz Altinay
Valikonagi cad. YKB
Vakif Apt. No 173 D = 4-9
TUR - 80220 Nisantasi, ISTANBUL, Turkey
Tel 00 90 212 2321263
Fax 00 90 212 2314754

UNITED KINGDOM
ACCREDITING ORGANISATION
· BPA, British Psychodrama Association
Adm. Mr. James Scanlan
105 Hyndland Road, Flat 1/1,
GB - GLASGOW G12 9JD Scotland, United Kingdom
Tel/fax 00 44 141 3390141
TRAINING ORGANISATION
· South Devon College
Mrs. Dorothy Langley
Hanningfields, Warborough Hill
GB - KENTON, EXETER EX6 8LF, DEVON,United Kingdom
·
NSP, Northern School of Psychodrama
Mrs. Celia Scanlan
105 Hyndland Road, Flat 1/1,
GB - GLASGOW G12 9JD, Scotland
Tel 00 44 141 3391077
Fax 00 44 141 3390141
FOUNDING MEMBERS
· Mr. Paul Holmes
23 Western Street
GB - BRIGHTON BN1 2PG,
United Kingdom
· Mrs. Marcia Karp
69 Fordwychroad
GB - LONDON NW2 3TL,
United Kingdom
Tel 00 44 2084523448
Mob. 00 44 7710481017
· Mrs. Dorothy Langley
Hanningfields, Warborough Hill
Kenton, Exeter EX6 8LF, Devon
United Kingdom
Tel 00 44 1626890433
Fax 00 44 1626890433

YUGOSLAVIA
ACCREDITING ORGANISATION
Y U P A
Vice President Dr. Vladimir Milosovic
Visegradska 26
YU - 11000 BELGRADE, Yugoslavia

ISRAEL
ACCREDITING ORGANISATION
· IPA, Israelie Psychodrama Association
Mrs Rybko Yudith
Shuil-Baiar 4
ISR - KIRIAT-MOTZKIN 26392, Israel
TRAINING ORGANISATION
· Jerusalem Institute for Analytical
Psychodrama and Group Therapy
Prof. A. Abraham
20 Balfourstreet
ISR - JERUSALEM 92102 Israel
FOUNDING MEMBER
· Mr. Yaacov Naor
Hatzanhanim street 7
ISR - 76211 REHOVOT, Israel
Tel 00 972 89458629
Fax 00 972 89451649